Archive for the ·
Art
· Category...
April 10, 2013 3:00 am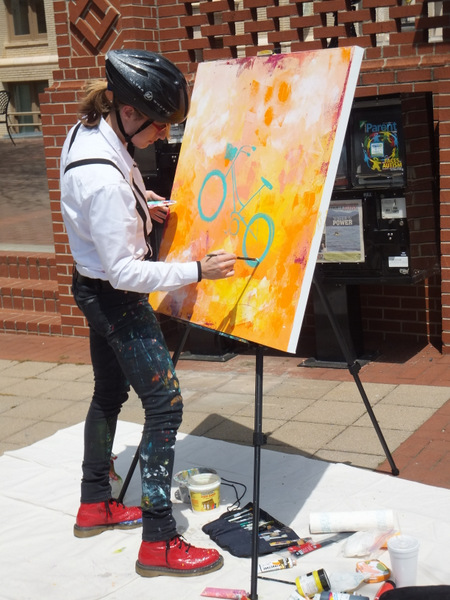 Sarah Rowan Dahl created this artwork live before the crowd at the B-Cycle official kickoff ceremony at City Hall.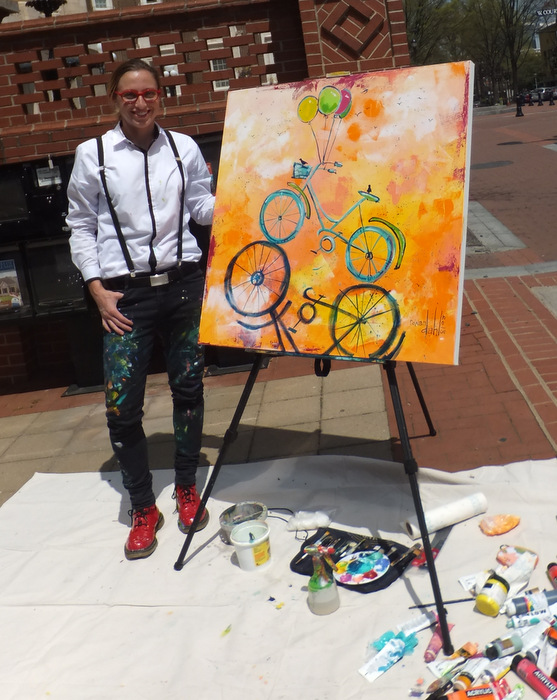 March 19, 2013 3:00 am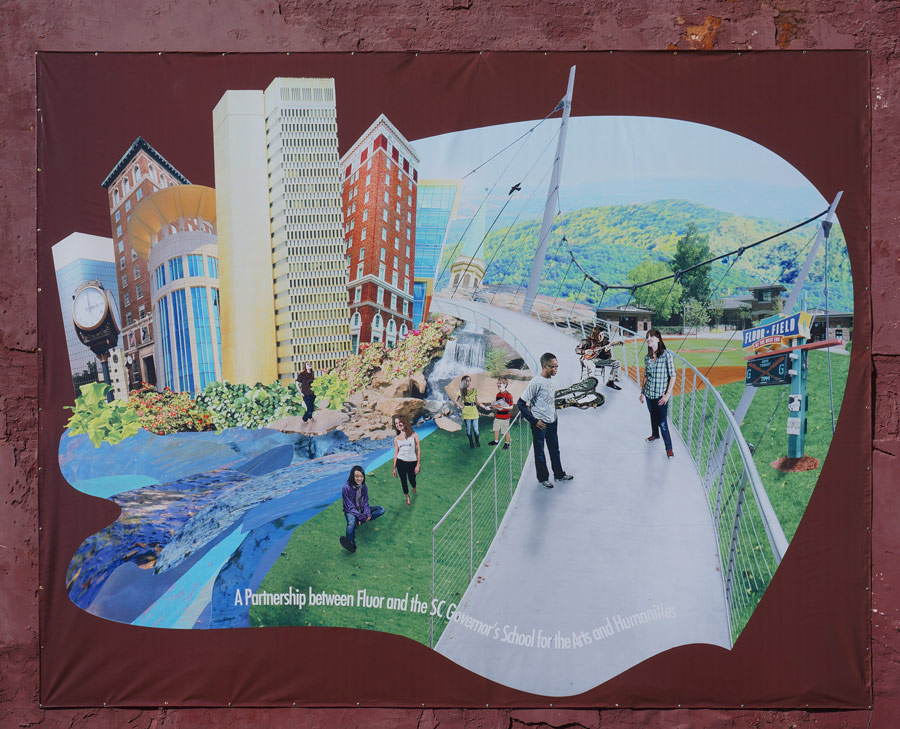 This iconic mural has recently been placed on a building on South Main Street and was created at the South Carolina Governor's School for the Arts and Humanities.   Here is a view of the building and street where it is located: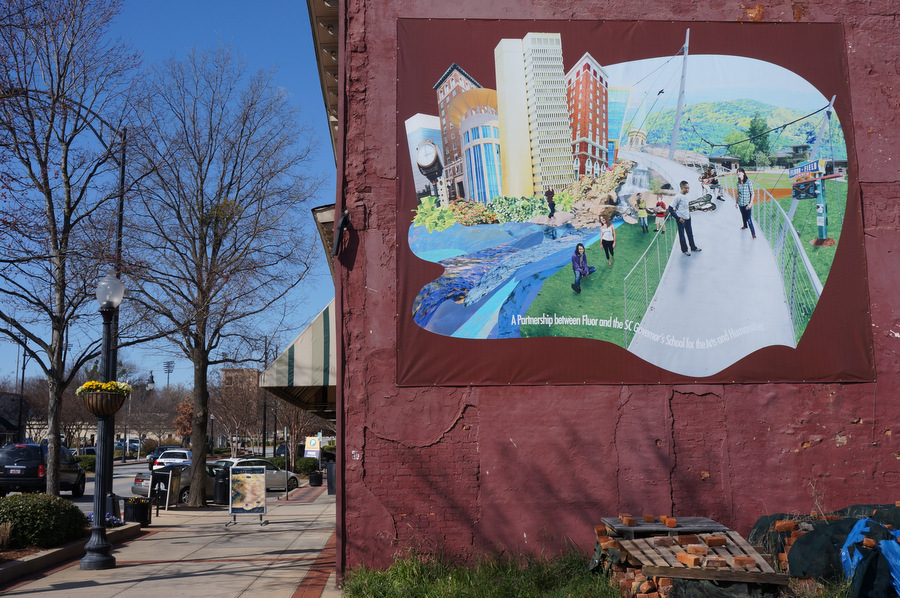 March 15, 2013 4:00 am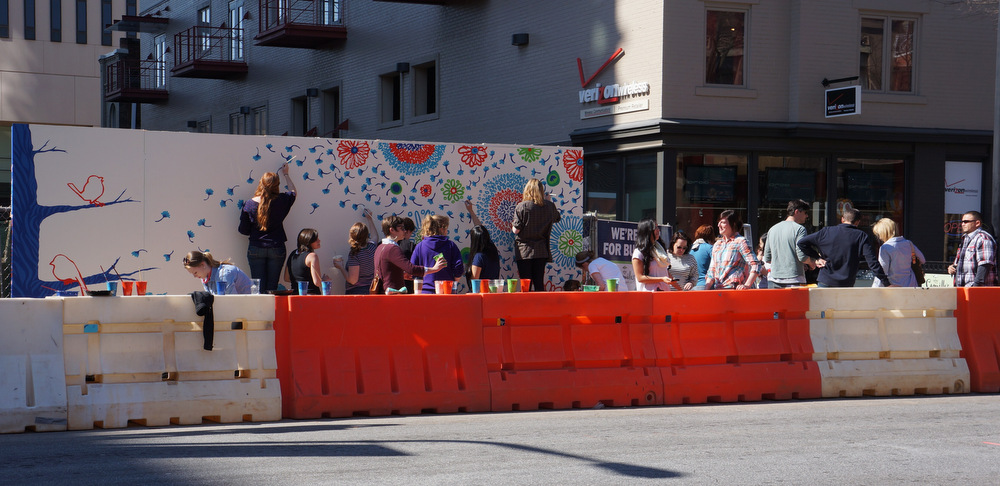 Students from the Fine Arts Center created a mural on the barricade which will remain on display in front of the Anthropologie store until the store opens.   The painting took place live over the weekend at the corner of Main and Coffee Streets.