Here I'm exploring an interactive chalk art illusion. When posing a certain way and the picture is taken from a certain angle, the person appears to be riding the bike. Directions are given:

This is how it looks when making the picture: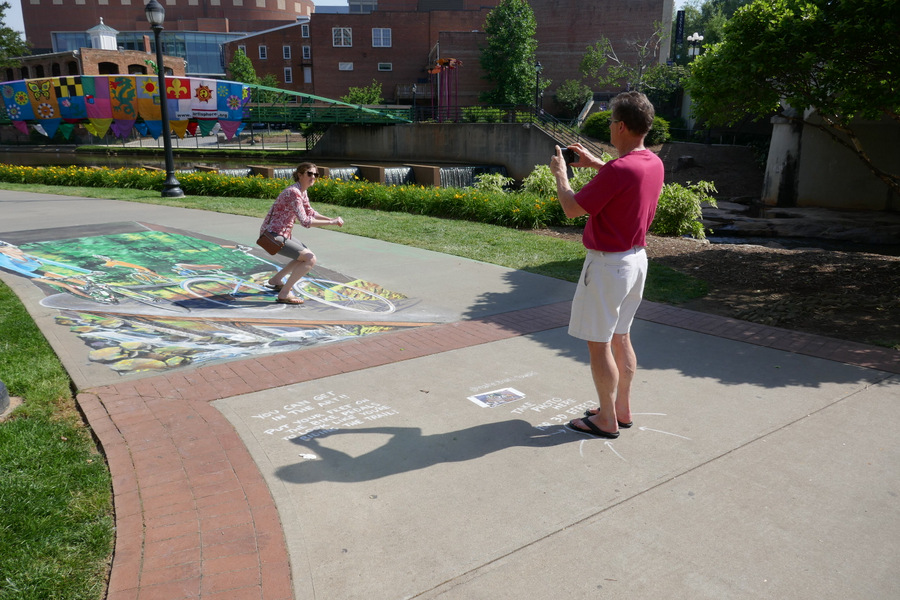 The chalk art was created by Nate Baranowski during the Artisphere art festival. Here is a view of the picture in the making.
This is theme day in the City Daily Photo community. See other interpretations of the Me theme here.