As a follow-up to yesterday's Out of Focus theme, I have posted some more photos of local objects that look interesting. Above is a different view of the Rose Crystal Tower by artist Dale Chihuly, located in Harriett's garden by Falls Park.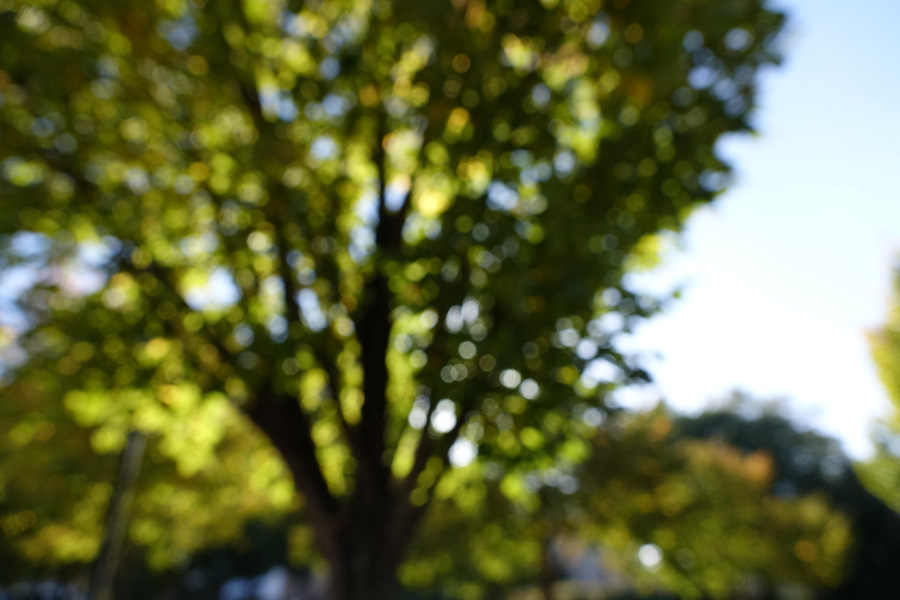 A backlit tree, with leaves just starting to change color.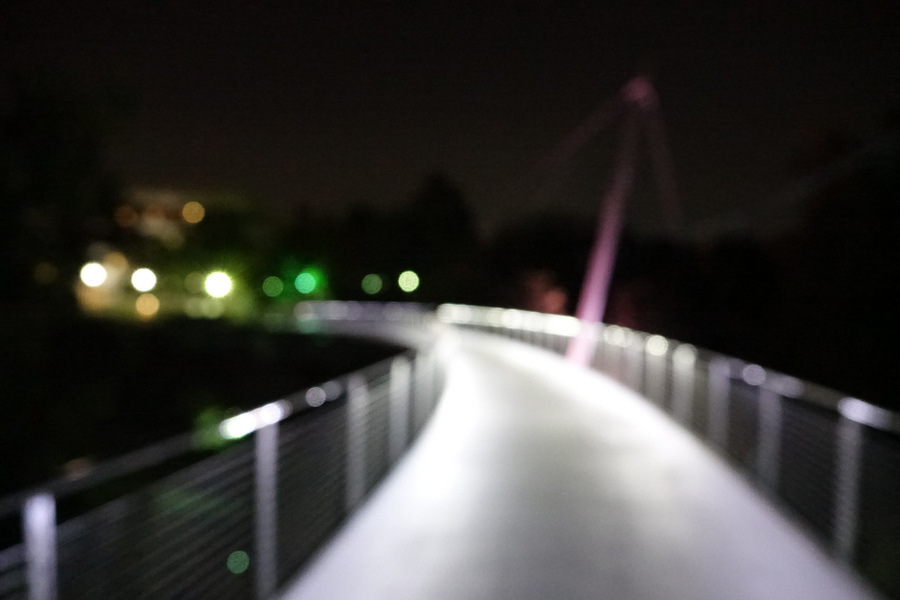 The Liberty Bridge at night.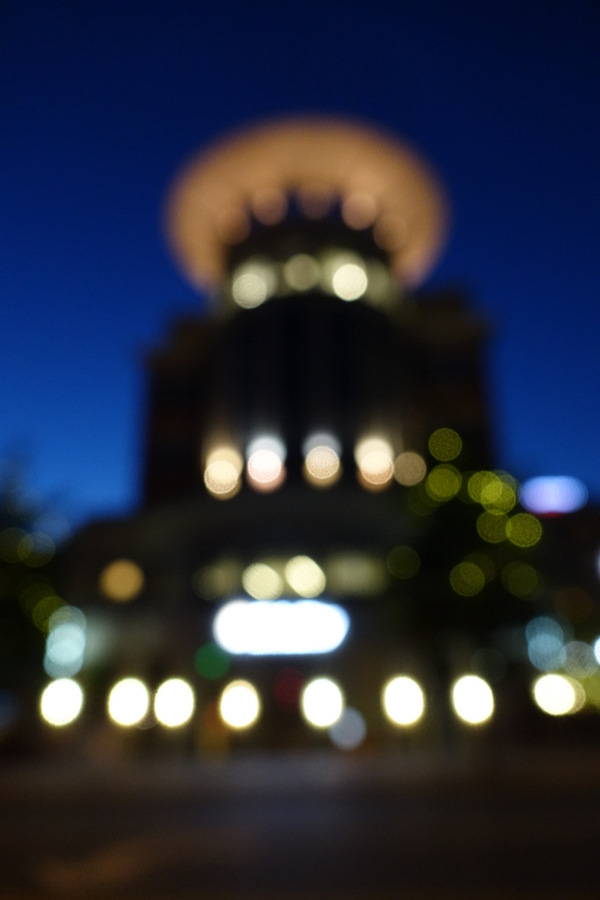 The Courtyard Marriott hotel building – hard to say if this looks more like science fiction or a robot about to attack.