A pair of cannons hold a symbolic watch over the Springwood Cemetery grounds. This park on North Main Street holds some civil war memorials and is also the grounds of the old Confederate Armory.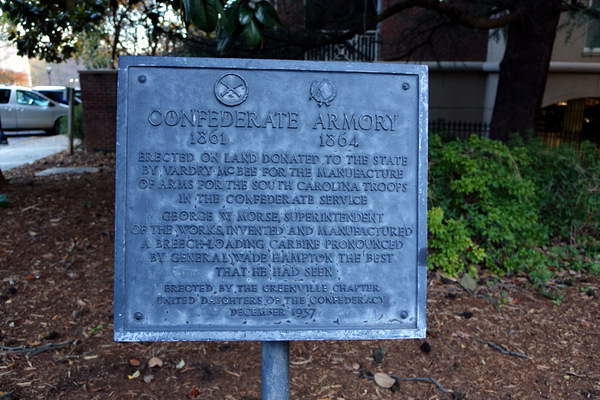 Erected on land donated to the state by Vardry McBee for the manufacture of arms for the South Carolina troops in the Confederate service. George W. Morse, superintendent of the works, invented and manufactured a breech-loading carbine pronounced by General Wade Hampton the best that he had seen.

Erected by Greenville Chapter, United Daughters of the Confederacy December 1937.