Theme Day – Pedestrians Crossing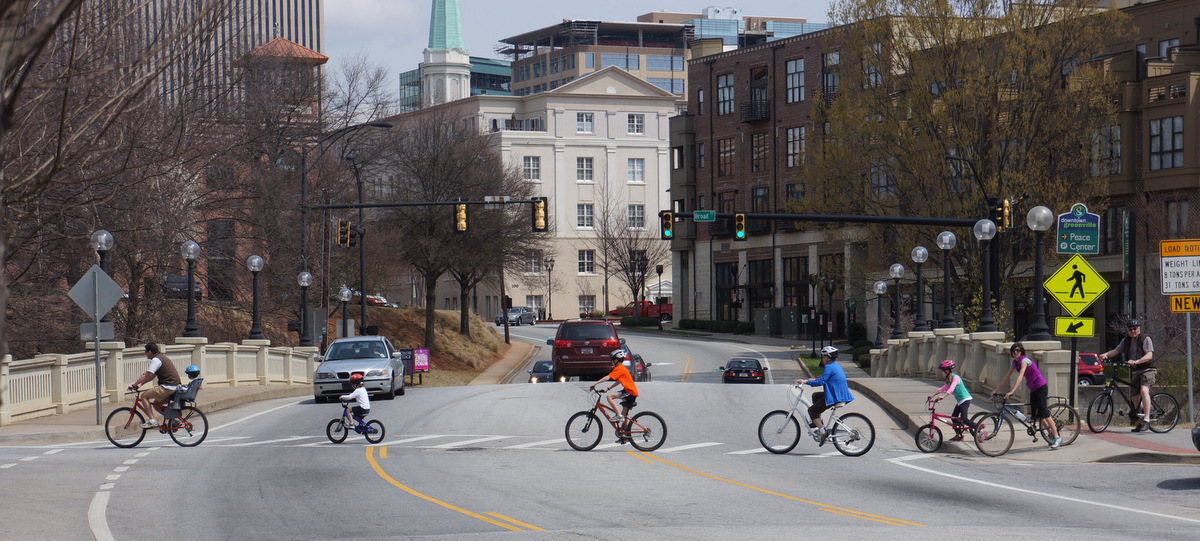 This pedestrian crossing connects the northern Swamp Rabbit Trail to Riverplace and downtown. Â  It is very busy at times as shown here. Â  It is also dangerous when there is heavy vehicle traffic because the view between pedestrians and cars can be blocked by traffic in the other lane. Â  The good news is that a new River Street underpass has been approved in the budget for construction within the next year.
This is theme day in the City Daily Photo community, where City Daily Photo blogs all over the world may choose to post an April theme entry.   See other examples of  pedestrians crossing from all over the world.   I bent the rules here because there are no actual pedestrians in this photo – just some pedal-destrians!