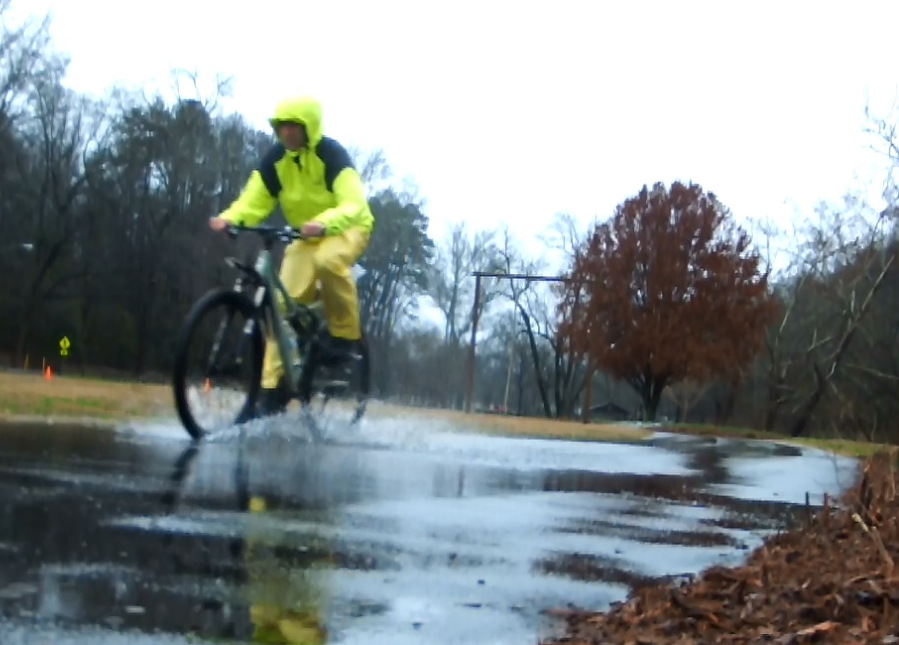 Thinking of the old song "Rainy Days & Mondays always get me down…", nothing can be done about the beginning of the work week, but the rain is another story! Simply put on some protective gear and go outside to play in the rain on your bicycle. Â  And what kid doesn't enjoy splashing in the puddles?
Even so, I wouldn't recommend this when there may be lightning or high winds like the storms predicted for today. Â This photo was taken on a previous calm rainy day.
I didn't have the setup for a proper self-portrait in the heavy rain, so this is only a low resolution picture.